THE (2) ROTTED KENNELS
OUR DOG'S DIED IN AT
GIBSON'S NATURAL PET RESORT
(click on images to see up close)
These photos were taken by us on June 22, 2015, the day after we learned our dogs had died here. Bob Gibson, was very upset that we were taking these photos as you can see these cages are ROTTED not just rusty.
There was a new bracket installed with a blue screw (in the photo on the right).
You can also see the zip-tie used to hold the fence to the bottom bar.
Shouldn't the chainlink fence go inside the kennel?
Who was inspecting these kennels in order to let them deteriorate this much?
As you read this, keep in mind, this was not sent to us until we called several times and 10 days after the boys died. This was obviously a half thrown together report only written because we wouldn't give up. Wouldn't this have been the first thing done? Where is the official town letterhead and date? The sheer magnitude of the gramatical errors are disturbing enough of someone in a paid position and in charge of recording such a heinous affliction.
The bigger issue is ALL the facts are incorrect.
Dates, names and address of all parties involved are all wrong.
How is this possible? Also, this description doesn't make any sense.
The TWO small dogs under 7lbs,
ran directly into the mouth of the Husky that was trying to get at them?????
I know my two dogs, if anything they would run the OPPOSITE way!!!!
Bob Gibson put our two dogs in a freezer for (8) days.
This is the kennel license that was issued to Gibson's by the town,
the very day after our dogs were killed, on June 14, 2015.
As he had already been expired for months.
Given a license WITHOUT inspecting knowing what happend.
Infact, there were no licenses on file at the town hall
for 6 different years between 2005 and 2013.
The reason we were given for NOT inspecting the kennel for YEARS...
we were told he was very busy.
There is only "ONE" kennel in town.
Yes, the cost of the license is $ 50.00 for one year.
What is that the cost of one dog, for one day?
An ACTUAL Gibson Ad
Mel Gibson telling an employee in a message she was happy she got
a smart phone so she could post videos all the time.
Mel & Bob are friends with their employees on their social media accts. So, they saw what they were posting. Just didn't count on ME seeing it.
This was posted the very morning our boys died.
This was a follow up post later in the week.
Certainly, there must have been more pressing things to worry about???????
Like "how two dogs died at her facility and no one saw or heard it"?
A Reward for a HAT??

.....

How much are two dogs lives worth?
This is the start of what is becoming the newest trend. SOMEHOW, multiple bad reviews from YELP about Gibson's are being removed
and some people are being notified.
I will start to post them because this is the 3rd one we've seen or heard about.
All bad reviews are being reported to Yelp by someone??
Yelp is telling you they are not worthy of seeing.
How can you make an educated decision this way?
"NOT CURRENTLY RECOMMENDED?????"
10 reviews removed
14 reviews NOT recommended
I received this from YELP on December 27, 2016.
They removed my review saying, I did not have "FIRSTHAND" experience at Gibsons.
Both of my dogs died there, it doesn't get anymore firsthand than that.
Very, very sad that you can buy YELP reviews
and only 5 stars reviews stand for this facility.
See the removal of Lisa's review below.
Guidelines not followed???
If telling the truth is not following guidelines, what is YELP looking for?
Should EVERY business be rated a "5 STAR"?
Or YELP may pull your review? BEWARE!
Are all the negative issues that happen allowed to be hidden so unsuspecting customers aren't protected when they look for help and guidance?
Isn't the mere purpose of these reviews so you can make informed & educated decisions?
These
two reviews
are
our
reviews. The total truth, how can it
"NOT
BE
RECOMMENDED
"?
CHECK OUT THESE FAKE REVIEWS:
JODI ELDRIDGE

GAVE A 5 STAR OF COURSE. UNFORTUNATELY, SHE IS A RELATIVE OF
MEL GIBSON (OWNER - WHO RECENTLY MOVED). DIFFICULT TO BELIEVE THATS NOT A COMPLETE CONFLICT OF INTEREST OR DECEPTIVE.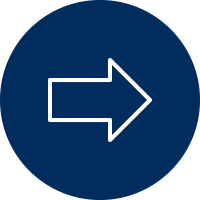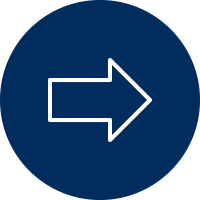 JEANNE PENNELL

(3 DOWN) IS THE MOTHER OF AN EMPLOYEE (Erin Pennell in photos).
TOTAL CONFLICT OF INTEREST/DECEPTIVE